Columbus State Website Usability Testing

Overview:
After Columbus State launched a new website, we conducted usability testing to measure success and find possible areas of improvements. We wanted to ensure users could still accomplish essential tasks and discover any pain points regarding the new website.

Goals
We sought to answer the following questions through our usability study:
Determine what prospective students know about Columbus State.
See how students conceptualize Columbus State's offerings vs. their own educational plans.
See how students "naturally" search the website to find programs.

Determine how easy/hard it is to apply and visit.
Process:

I worked with one other team member to plan a usability study from scratch. We developed goals and objectives, determined the tasks we wanted to learn about, wrote a script, arranged participants and conducted the tests.

Testing
We traveled to area schools and conducted usability sessions with high schoolers (one of Columbus State's main audiences). It was invaluable to sit with students one on one and hear their thought process while accomplishing certain tasks on the website we just redesigned.

Tasks included "You're thinking of attending Columbus State after you graduate. Can you find a major that interests you?" and "Find how much it costs to attend Columbus State."



Analysis
The team reviewed each session's recording to tally successes/failures, look for patterns, and of course, fill a couple white boards with sticky notes.

I compiled a findings report that documented the results of each task, and touched on areas of improvement.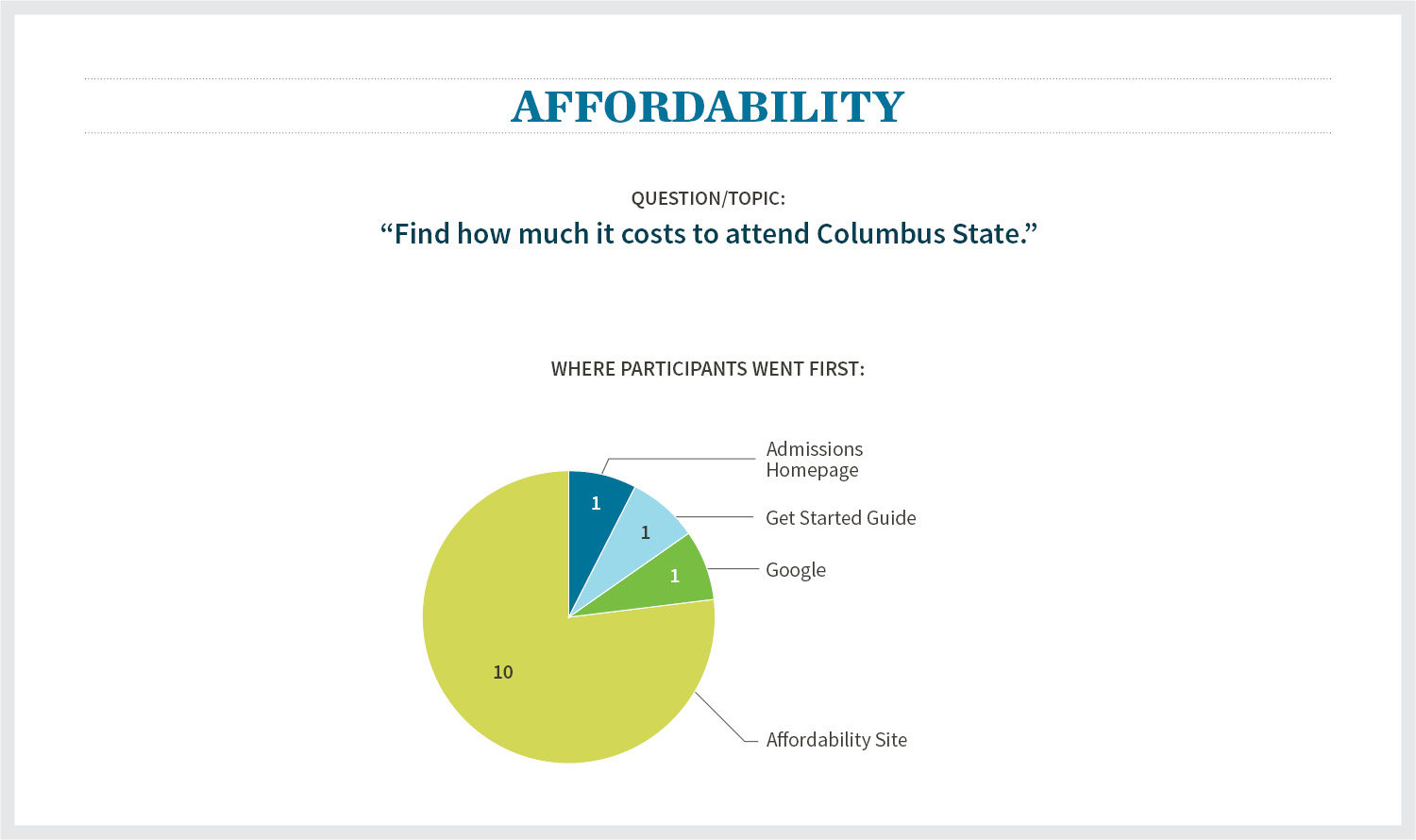 Pages from the Findings Report I compiled.

Outcome:
The usability study was eye-opening and provided essential information to the web team. There were several minor issues that came up which we were able to address immediately. Larger issues sparked thoughtful conversations with coworkers about how best to proceed. This study also helped to demonstrate the value of usability testing and opened the door for more usability studies.